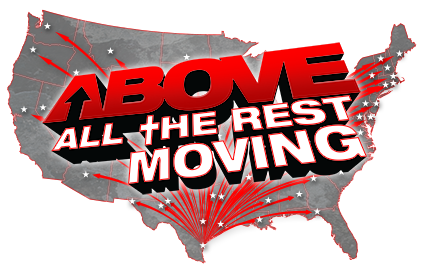 Moving Services in Corpus Christi
Local Movers, Statewide Movers, Long-Distance Movers
We specialize in relocation moves for military transfers, corporate moves, or apartment complexes. We relieve you of the stress associated with moving across town or across the country.
Ready to start your move?
eyJpZCI6IjExIiwibGFiZWwiOiJyZXNlcnZhdGlvbiBmb3JtIiwiYWN0aXZlIjoiMSIsIm9yaWdpbmFsX2lkIjoiNCIsInVuaXF1ZV9pZCI6InZibjIzYSIsInBhcmFtcyI6eyJlbmFibGVGb3JNZW1iZXJzaGlwIjoiMCIsInRwbCI6eyJ3aWR0aCI6IjEwMCIsIndpZHRoX21lYXN1cmUiOiIlIiwiYmdfdHlwZV8wIjoibm9uZSIsImJnX2ltZ18wIjoiIiwiYmdfY29sb3JfMCI6IiNjZGNkY2QiLCJiZ190eXBlXzEiOiJjb2xvciIsImJnX2ltZ18xIjoiIiwiYmdfY29sb3JfMSI6IiNjZGNkY2QiLCJiZ190eXBlXzIiOiJjb2xvciIsImJnX2ltZ18yIjoiIiwiYmdfY29sb3JfMiI6IiMwMDAwMDAiLCJiZ190eXBlXzMiOiJjb2xvciIsImJnX2ltZ18zIjoiIiwiYmdfY29sb3JfMyI6IiM0NDQ0NDQiLCJmaWVsZF9lcnJvcl9pbnZhbGlkIjoiIiwiZm9ybV9zZW50X21zZyI6IlRoYW5rIHlvdSBmb3IgY29udGFjdGluZyB1cyEiLCJmb3JtX3NlbnRfbXNnX2NvbG9yIjoiIzRhZThlYSIsImhpZGVfb25fc3VibWl0IjoiMSIsInJlZGlyZWN0X29uX3N1Ym1pdCI6Imh0dHBzOlwvXC9hYm92ZWFsbHRoZXJlc3Rtb3ZpbmcuY29tXC90aGFuay15b3VcLyIsInRlc3RfZW1haWwiOiJtYXJrQGFib3ZlYWxsdGhlcmVzdG1vdmluZy5jb20iLCJzYXZlX2NvbnRhY3RzIjoiMSIsImV4cF9kZWxpbSI6IjsiLCJmYl9jb252ZXJ0X2Jhc2UiOiIiLCJmaWVsZF93cmFwcGVyIjoiPGRpdiBbZmllbGRfc2hlbGxfY2xhc3Nlc10gW2ZpZWxkX3NoZWxsX3N0eWxlc10+W2ZpZWxkXTxcL2Rpdj4ifSwiZmllbGRzIjpbeyJic19jbGFzc19pZCI6IjYiLCJuYW1lIjoiZmlyc3RfbmFtZSIsImxhYmVsIjoiIiwicGxhY2Vob2xkZXIiOiJGaXJzdCBOYW1lIiwidmFsdWUiOiIiLCJ2YWx1ZV9wcmVzZXQiOiIiLCJodG1sIjoidGV4dCIsIm1hbmRhdG9yeSI6IjEiLCJtaW5fc2l6ZSI6IiIsIm1heF9zaXplIjoiIiwiYWRkX2NsYXNzZXMiOiIiLCJhZGRfc3R5bGVzIjoiIiwiYWRkX2F0dHIiOiIiLCJ2bl9vbmx5X251bWJlciI6IjAiLCJ2bl9vbmx5X2xldHRlcnMiOiIwIiwidm5fcGF0dGVybiI6IjAiLCJ2bl9lcXVhbCI6IiIsImljb25fY2xhc3MiOiIiLCJpY29uX3NpemUiOiIiLCJpY29uX2NvbG9yIjoiIiwidGVybXMiOiIifSx7ImJzX2NsYXNzX2lkIjoiNiIsIm5hbWUiOiJsYXN0X25hbWUiLCJsYWJlbCI6IiIsInBsYWNlaG9sZGVyIjoiTGFzdCBOYW1lIiwidmFsdWUiOiIiLCJ2YWx1ZV9wcmVzZXQiOiIiLCJodG1sIjoidGV4dCIsIm1hbmRhdG9yeSI6IjAiLCJtaW5fc2l6ZSI6IiIsIm1heF9zaXplIjoiIiwiYWRkX2NsYXNzZXMiOiIiLCJhZGRfc3R5bGVzIjoiIiwiYWRkX2F0dHIiOiIiLCJ2bl9vbmx5X251bWJlciI6IjAiLCJ2bl9vbmx5X2xldHRlcnMiOiIwIiwidm5fcGF0dGVybiI6IjAiLCJ2bl9lcXVhbCI6IiIsImljb25fY2xhc3MiOiIiLCJpY29uX3NpemUiOiIiLCJpY29uX2NvbG9yIjoiIiwidGVybXMiOiIifSx7ImJzX2NsYXNzX2lkIjoiNiIsIm5hbWUiOiJwaG9uZSIsImxhYmVsIjoiIiwicGxhY2Vob2xkZXIiOiJQaG9uZSIsInZhbHVlIjoiIiwidmFsdWVfcHJlc2V0IjoiIiwiaHRtbCI6InRleHQiLCJtYW5kYXRvcnkiOiIxIiwibWluX3NpemUiOiIiLCJtYXhfc2l6ZSI6IiIsImFkZF9jbGFzc2VzIjoiIiwiYWRkX3N0eWxlcyI6IiIsImFkZF9hdHRyIjoiIiwidm5fb25seV9udW1iZXIiOiIwIiwidm5fb25seV9sZXR0ZXJzIjoiMCIsInZuX3BhdHRlcm4iOiIiLCJ2bl9lcXVhbCI6IiIsImljb25fY2xhc3MiOiIiLCJpY29uX3NpemUiOiIiLCJpY29uX2NvbG9yIjoiIiwidGVybXMiOiIifSx7ImJzX2NsYXNzX2lkIjoiNiIsIm5hbWUiOiJlbWFpbCIsImxhYmVsIjoiIiwicGxhY2Vob2xkZXIiOiJFbWFpbCIsInZhbHVlIjoiIiwidmFsdWVfcHJlc2V0IjoiIiwiaHRtbCI6ImVtYWlsIiwibWFuZGF0b3J5IjoiMSIsIm1pbl9zaXplIjoiIiwibWF4X3NpemUiOiIiLCJhZGRfY2xhc3NlcyI6IiIsImFkZF9zdHlsZXMiOiIiLCJhZGRfYXR0ciI6IiIsInZuX29ubHlfbnVtYmVyIjoiMCIsInZuX29ubHlfbGV0dGVycyI6IjAiLCJ2bl9wYXR0ZXJuIjoiMCIsInZuX2VxdWFsIjoiIiwiaWNvbl9jbGFzcyI6IiIsImljb25fc2l6ZSI6IiIsImljb25fY29sb3IiOiIiLCJ0ZXJtcyI6IiJ9LHsiYnNfY2xhc3NfaWQiOiIxMiIsIm5hbWUiOiJtb3ZpbmdfZnJvbSIsImxhYmVsIjoiIiwicGxhY2Vob2xkZXIiOiJQaHlzaWNhbCBBZGRyZXNzIHlvdSBhcmUgbW92aW5nIGZyb20iLCJ2YWx1ZSI6IiIsInZhbHVlX3ByZXNldCI6IiIsImh0bWwiOiJ0ZXh0IiwibWFuZGF0b3J5IjoiMSIsIm1pbl9zaXplIjoiIiwibWF4X3NpemUiOiIiLCJhZGRfY2xhc3NlcyI6IiIsImFkZF9zdHlsZXMiOiIiLCJhZGRfYXR0ciI6IiIsInZuX29ubHlfbnVtYmVyIjoiMCIsInZuX29ubHlfbGV0dGVycyI6IjAiLCJ2bl9wYXR0ZXJuIjoiIiwidm5fZXF1YWwiOiIiLCJpY29uX2NsYXNzIjoiIiwiaWNvbl9zaXplIjoiIiwiaWNvbl9jb2xvciI6IiIsInRlcm1zIjoiIn0seyJic19jbGFzc19pZCI6IjEyIiwibmFtZSI6ImNpdHlfZnJvbSIsImxhYmVsIjoiIiwicGxhY2Vob2xkZXIiOiJDaXR5LCBTdGF0ZSwgWmlwIENvZGUgb2Ygd2hlcmUgeW91IGFyZSBtb3ZpbmcgZnJvbSIsInZhbHVlIjoiIiwidmFsdWVfcHJlc2V0IjoiIiwiaHRtbCI6InRleHQiLCJtYW5kYXRvcnkiOiIxIiwibWluX3NpemUiOiIiLCJtYXhfc2l6ZSI6IiIsImFkZF9jbGFzc2VzIjoiIiwiYWRkX3N0eWxlcyI6IiIsImFkZF9hdHRyIjoiIiwidm5fb25seV9udW1iZXIiOiIwIiwidm5fb25seV9sZXR0ZXJzIjoiMCIsInZuX3BhdHRlcm4iOiIiLCJ2bl9lcXVhbCI6IiIsImljb25fY2xhc3MiOiIiLCJpY29uX3NpemUiOiIiLCJpY29uX2NvbG9yIjoiIiwidGVybXMiOiIifSx7ImJzX2NsYXNzX2lkIjoiMTIiLCJuYW1lIjoibW92aW5nX3RvIiwibGFiZWwiOiIiLCJwbGFjZWhvbGRlciI6IlBoeXNpY2FsIEFkZHJlc3MgeW91IGFyZSBtb3ZpbmcgdG8iLCJ2YWx1ZSI6IiIsInZhbHVlX3ByZXNldCI6IiIsImh0bWwiOiJ0ZXh0IiwibWFuZGF0b3J5IjoiMSIsIm1pbl9zaXplIjoiIiwibWF4X3NpemUiOiIiLCJhZGRfY2xhc3NlcyI6IiIsImFkZF9zdHlsZXMiOiIiLCJhZGRfYXR0ciI6IiIsInZuX29ubHlfbnVtYmVyIjoiMCIsInZuX29ubHlfbGV0dGVycyI6IjAiLCJ2bl9wYXR0ZXJuIjoiIiwidm5fZXF1YWwiOiIiLCJpY29uX2NsYXNzIjoiIiwiaWNvbl9zaXplIjoiIiwiaWNvbl9jb2xvciI6IiIsInRlcm1zIjoiIn0seyJic19jbGFzc19pZCI6IjEyIiwibmFtZSI6ImNpdHlfdG8iLCJsYWJlbCI6IiIsInBsYWNlaG9sZGVyIjoiQ2l0eSwgU3RhdGUsIFppcCBDb2RlIG9mIHdoZXJlIHlvdSBhcmUgbW92aW5nIHRvIiwidmFsdWUiOiIiLCJ2YWx1ZV9wcmVzZXQiOiIiLCJodG1sIjoidGV4dCIsIm1hbmRhdG9yeSI6IjEiLCJtaW5fc2l6ZSI6IiIsIm1heF9zaXplIjoiIiwiYWRkX2NsYXNzZXMiOiIiLCJhZGRfc3R5bGVzIjoiIiwiYWRkX2F0dHIiOiIiLCJ2bl9vbmx5X251bWJlciI6IjAiLCJ2bl9vbmx5X2xldHRlcnMiOiIwIiwidm5fcGF0dGVybiI6IiIsInZuX2VxdWFsIjoiIiwiaWNvbl9jbGFzcyI6IiIsImljb25fc2l6ZSI6IiIsImljb25fY29sb3IiOiIiLCJ0ZXJtcyI6IiJ9LHsiYnNfY2xhc3NfaWQiOiI2IiwibmFtZSI6Im1vdmVfZGF0ZSIsImxhYmVsIjoiRGF0ZSBvZiBNb3ZlIiwicGxhY2Vob2xkZXIiOiIiLCJ2YWx1ZSI6IiIsInZhbHVlX3ByZXNldCI6IiIsImh0bWwiOiJkYXRlIiwibWFuZGF0b3J5IjoiMSIsIm1pbl9zaXplIjoiIiwibWF4X3NpemUiOiIiLCJhZGRfY2xhc3NlcyI6IiIsImFkZF9zdHlsZXMiOiIiLCJhZGRfYXR0ciI6IiIsInZuX29ubHlfbnVtYmVyIjoiMCIsInZuX29ubHlfbGV0dGVycyI6IjAiLCJ2bl9wYXR0ZXJuIjoiIiwidm5fZXF1YWwiOiIiLCJpY29uX2NsYXNzIjoiIiwiaWNvbl9zaXplIjoiIiwiaWNvbl9jb2xvciI6IiIsInRlcm1zIjoiIn0seyJic19jbGFzc19pZCI6IjYiLCJuYW1lIjoibW92ZV90aW1lIiwibGFiZWwiOiJTdGFydCBUaW1lIiwicGxhY2Vob2xkZXIiOiIiLCJ2YWx1ZSI6IiIsInZhbHVlX3ByZXNldCI6IiIsImh0bWwiOiJ0ZXh0IiwibWFuZGF0b3J5IjoiMSIsIm1pbl9zaXplIjoiIiwibWF4X3NpemUiOiIiLCJhZGRfY2xhc3NlcyI6IiIsImFkZF9zdHlsZXMiOiIiLCJhZGRfYXR0ciI6IiIsInZuX29ubHlfbnVtYmVyIjoiMCIsInZuX29ubHlfbGV0dGVycyI6IjAiLCJ2bl9wYXR0ZXJuIjoiIiwidm5fZXF1YWwiOiIiLCJpY29uX2NsYXNzIjoiIiwiaWNvbl9zaXplIjoiIiwiaWNvbl9jb2xvciI6IiIsInRlcm1zIjoiIn0seyJic19jbGFzc19pZCI6IjYiLCJuYW1lIjoibW92ZV90eXBlIiwibGFiZWwiOiJNb3ZlIFR5cGUiLCJ2YWx1ZSI6IlNpemUgb2YgTW92ZSIsInZhbHVlX3ByZXNldCI6IiIsImh0bWwiOiJzZWxlY3Rib3giLCJtYW5kYXRvcnkiOiIxIiwibGFiZWxfZGVsaW0iOiIiLCJhZGRfY2xhc3NlcyI6IiIsImFkZF9zdHlsZXMiOiIiLCJhZGRfYXR0ciI6IiIsImljb25fY2xhc3MiOiIiLCJpY29uX3NpemUiOiIiLCJpY29uX2NvbG9yIjoiIiwidGVybXMiOiIiLCJvcHRpb25zIjpbeyJuYW1lIjoiMS0yLWFwdCIsImxhYmVsIjoiMS0yIEJlZHJtIEFwdCJ9LHsibmFtZSI6IjMtNC1hcHQiLCJsYWJlbCI6IjMtNCBCZWRybSBBcHQifSx7Im5hbWUiOiIxLTItaG91c2UiLCJsYWJlbCI6IjEtMiBCZWRybSBIb3VzZSJ9LHsibmFtZSI6IjMtNC1ob3VzZSIsImxhYmVsIjoiMy00IEJlZHJtIEhvdXNlIn0seyJuYW1lIjoib3RoZXIiLCJsYWJlbCI6Ik90aGVyIn1dfSx7ImJzX2NsYXNzX2lkIjoiNiIsIm5hbWUiOiJjcmV3X25lZWRlZCIsImxhYmVsIjoiQ3JldyBOZWVkZWQiLCJ2YWx1ZSI6IkNyZXcgTmVlZGVkIiwidmFsdWVfcHJlc2V0IjoiIiwiaHRtbCI6InNlbGVjdGJveCIsIm1hbmRhdG9yeSI6IjEiLCJsYWJlbF9kZWxpbSI6IiIsImFkZF9jbGFzc2VzIjoiIiwiYWRkX3N0eWxlcyI6IiIsImFkZF9hdHRyIjoiIiwiaWNvbl9jbGFzcyI6IiIsImljb25fc2l6ZSI6IiIsImljb25fY29sb3IiOiIiLCJ0ZXJtcyI6IiIsIm9wdGlvbnMiOlt7Im5hbWUiOiIxLW1hbiIsImxhYmVsIjoiMSBNYW4gQ3JldyJ9LHsibmFtZSI6IjItbWFuIiwibGFiZWwiOiIyIE1hbiBDcmV3In0seyJuYW1lIjoiMy1tYW4iLCJsYWJlbCI6IjMgTWFuIENyZXcifSx7Im5hbWUiOiI0LW1hbiIsImxhYmVsIjoiNCBNYW4gQ3JldyJ9LHsibmFtZSI6IjUtbWFuIiwibGFiZWwiOiI1IE1hbiBDcmV3In1dfSx7ImJzX2NsYXNzX2lkIjoiMTIiLCJuYW1lIjoibWVzc2FnZSIsImxhYmVsIjoiIiwicGxhY2Vob2xkZXIiOiJPdGhlciBEZXRhaWxzIiwidmFsdWUiOiIiLCJ2YWx1ZV9wcmVzZXQiOiIiLCJodG1sIjoidGV4dGFyZWEiLCJtYW5kYXRvcnkiOiIwIiwibWluX3NpemUiOiIiLCJtYXhfc2l6ZSI6IiIsImFkZF9jbGFzc2VzIjoiIiwiYWRkX3N0eWxlcyI6IiIsImFkZF9hdHRyIjoiIiwidm5fb25seV9udW1iZXIiOiIwIiwidm5fb25seV9sZXR0ZXJzIjoiMCIsInZuX3BhdHRlcm4iOiIwIiwidm5fZXF1YWwiOiIiLCJpY29uX2NsYXNzIjoiIiwiaWNvbl9zaXplIjoiIiwiaWNvbl9jb2xvciI6IiIsInRlcm1zIjoiIn0seyJic19jbGFzc19pZCI6IjEyIiwibmFtZSI6ImhlYXIiLCJsYWJlbCI6IkhvdyBkaWQgeW91IGhlYXIgYWJvdXQgdXMiLCJ2YWx1ZSI6IiIsInZhbHVlX3ByZXNldCI6IiIsImh0bWwiOiJzZWxlY3Rib3giLCJtYW5kYXRvcnkiOiIxIiwibGFiZWxfZGVsaW0iOiIiLCJhZGRfY2xhc3NlcyI6IiIsImFkZF9zdHlsZXMiOiIiLCJhZGRfYXR0ciI6IiIsImljb25fY2xhc3MiOiIiLCJpY29uX3NpemUiOiIiLCJpY29uX2NvbG9yIjoiIiwidGVybXMiOiIiLCJvcHRpb25zIjpbeyJuYW1lIjoiZ29vZ2xlIiwibGFiZWwiOiJHb29nbGUgU2VhcmNoIn0seyJuYW1lIjoiYmluZyIsImxhYmVsIjoiQmluZyJ9LHsibmFtZSI6InlhaG9vIiwibGFiZWwiOiJZYWhvbyJ9LHsibmFtZSI6InJlZmVycmFsIiwibGFiZWwiOiJSZWZlcnJhbCJ9LHsibmFtZSI6Im90aGVyIiwibGFiZWwiOiJPdGhlciJ9XX0seyJic19jbGFzc19pZCI6IjEyIiwibmFtZSI6InNlbmQiLCJsYWJlbCI6IlNlbmQiLCJodG1sIjoic3VibWl0IiwiYWRkX2NsYXNzZXMiOiIiLCJhZGRfc3R5bGVzIjoiIiwiYWRkX2F0dHIiOiIifV0sIm9wdHNfYXR0cnMiOnsiYmdfbnVtYmVyIjoiNCJ9fSwiaW1nX3ByZXZpZXciOiJzaW1wbGUtd2hpdGUucG5nIiwidmlld3MiOiIzMjEwNSIsInVuaXF1ZV92aWV3cyI6IjE2NTA2IiwiYWN0aW9ucyI6IjQ3MjQiLCJzb3J0X29yZGVyIjoiNCIsImlzX3BybyI6IjAiLCJhYl9pZCI6IjAiLCJkYXRlX2NyZWF0ZWQiOiIyMDE2LTA1LTAzIDE1OjAxOjAzIiwiaW1nX3ByZXZpZXdfdXJsIjoiaHR0cHM6XC9cL2Fib3ZlYWxsdGhlcmVzdG1vdmluZy5jb21cL3dwLWNvbnRlbnRcL3BsdWdpbnNcL2NvbnRhY3QtZm9ybS1ieS1zdXBzeXN0aWNcL2Fzc2V0c1wvZm9ybXNcL2ltZ1wvcHJldmlld1wvc2ltcGxlLXdoaXRlLnBuZyIsInZpZXdfaWQiOiIxMV82NDk3OTEiLCJ2aWV3X2h0bWxfaWQiOiJjc3BGb3JtU2hlbGxfMTFfNjQ5NzkxIiwiY29ubmVjdF9oYXNoIjoiNWIzZmVhZWI1MTliMWI3ZmZmNWM4NjE3ZjQzNWE1N2EifQ==
Local Movers in Corpus Christi
Local moving, statewide moving, long distance moving services
We are local movers that specialize in local residential moving and long-distance moving. Call us on your local, statewide, long distance, or cross-country move.  It is our promise that you will not find another local moving company that delivers more personal care for you and your belongings than the moving professionals at Above All The Rest Moving. From the first phone call, our dedicated and highly trained team works to exceed your expectations. You will not find any local movers more dedicated to your relocation than our experts. Simply read our reviews and see for yourself!
Above All The Rest Moving Company also offers loading and unloading,  corporate moving, rental truck driving, and PODS and ABF trailer services.  We provide quality moving services in Corpus Christi at affordable prices.

Local Movers
We have successfully built a lasting reputation around town, and we're pretty good at maintaining it!

State-wide Movers
Our professionals know just how to coordinate and strategize each move efficiently, safely, and swiftly.

long distance Movers
Families have depended on our premier long distance moving services for years because of our dedication to quality.
We are a full service moving company and are ready to help you with all your moving needs. Count on us to eliminate all the stress that goes along with moving.
Whether you are moving across town, across the state, or cross country, our team is ready to help you. No matter what the distance, we will take the same care for items as if they are our own. Above All The Rest long distance drivers are prepared to make any drive necessary to get your belongings to the destination.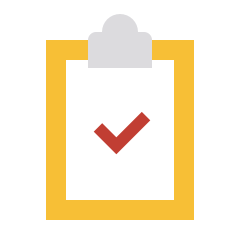 Best Rated in corpus Christi

Affordable, Honest, Experienced
Along with our affordable services, you can count our experienced and professional crew to take care of your belongings.
Satisfaction Guaranteed!
Our Corpus Christi moving customers have come to trust us for many reasons. We understand you're not just moving boxes and furniture – you're moving your life. When it's time for your move or job relocation, you can trust us with your belongings.
Our Clients Love our Corpus Christi Moving Service!
Diane Walker
★★★★★
I had a last minute full move that was very difficult. They were hardworking, helpful and professional. This move lasted longer than expected and they stayed and finished the job.Great service and was reasonably priced.Diane Walker, Realtor
Nita Johnson
★★★★★
I liked that they were careful with my stuff. They took what I told them I needed to be taken. Very respectful
Jesus Zamora
★★★★★
Above All The Rest Movers, I will highly recommend. Mark, was very responsive and accommodated me for the type of move I needed. Lloyd and the crew are very respectful and hilarious. They are hard workers and moved everything in a timely manner. I would highly recommend Above All The Rest Movers for any moves you may need. I am definitely going to give them a call back, when I need to move again. Thank y'all guys for everything.
Maria
★★★★★
Used them for my last 2 moves, owner is awesome and super nice and the guys are really professional and quick
Anna
★★★★★
These guys are professional, reliable, and affordable. I contacted them the day before I had to move, and they were able to accommodate me. I was very satisfied with my with the service I got and impress with how reasonable their prices are. I would definitely do business with them again.
Margo Carreon
★★★★★
The best company around! They are truly "Above all the Rest!" They truly are amazing and affordable and put the customers needs first. I advise you to use them. Romans8:31
Justin Carreon
★★★★★
These guys are the best, they go above and beyond and do not hesitate to take care of the needs of there customers, while providing exceptional customer service and care. I will most definitely advise you to too utilize them for all your moving needs.
Desra J Myrick
★★★★★
Your guys were the most awesome movers I've ever had. You have a great moving company! Thank you, Mark.
Briana Muniz
★★★★★
Honestly, best moving company. It was the most affordable company! Others were charging 3-4x their rates. The guys were very professional and funny. Got my whole apartment from the third floor across town in less than 2 1/2 hour while the weather was being unpredictable. Will always recommend them to anyone! These guys were great, and the owner was contacting me first he was nice and professional as well.
Sylvia Villarreal
★★★★★
Moved our office from third story. Professional, friendly and efficient. Thank you Brian, Conrad and Mike! Great job!
Sam Dawn
★☆☆☆☆
Unprofessional, you can even see based on responses to these reviews. Very matter of factly, but won't accept accountability. People pay you for a service so a service is expected. You have no excuses for your lack of time management and professionalism.
Adriane Veals
★★★★☆
I was very pleased with my move. The team was very professional, and careful with my property. They made sure delicate items were wrapped thoroughly and with care.Moving can be a hassle for anyone, especially moving in/out of an apartment with stairs. 😌 Though tired and swamped with other moves, Mark made my move a priority and I was packed and moved the same day.My only suggestion would be to follow up with the customer via text or call when scheduling and sending quotes/receipts. I'm waiting on the final receipt for reconciliation.Overall, I highly recommend this company for local and out of town moves. (Military, Law Enforcement friendly)Thanks!
Audizel Ruiz
★★★★★
Our first time hiring movers it was very affordable and the guys were very professional and took care of our stuff with great care! 100 percent recommend!
Steven Jackson
★★★★★
I would 100% recommend everyone to mark and his crew! Let me save you some time, I called every mover in the area got a quote and mark was BY far the best! His crew are super nice and protect your stuff like it's their own. They give updates throughout the whole way. We're on time with the move, and towards the end even stayed a little later to go pick a couch up from a furniture store. Don't waste your time with other companies! Call mark and he will get you taken care of in a timely manner and do it the right way!
Jennifer Leal
★★★★★
i would recommend this moving company. These guys were very professional and made sure nothing was ruined also very fast. the price was also very reasonable thank you Mark for your great customer service in giving us a great deal ......
Loretta Esquivel
★★★★★
We used Above All The Rest Moving and would definitely recommend! They were professional, hard working and offered a great deal!
Ashley Muskie
★★★★★
Above all the rest was ABSOLUTELY amazing!! They were punctual, polite, hard working and took care of our stuff!!-We had an extremely bad experience with another moving company here in Corpus, and so movers in general, left a bad taste in our mouth.. I will 100% recommend these guys to all of my family, friends and clients!!! 🙌🏼
Sarita Juarez
★★★★★
Had a wonderful experience!!! I definitely would highly recommend This company to anyone when needing to move !!! The movers were on time and very helpful!!! They took care of my things as if it was their own… I'm definitely going to be calling them again for my next move!!!
Zach Zamora
★★★★★
My wife and I loved having these guys move us. They came highly recommended from a friend of ours. They showed up early, worked hard, and got all of our things from a very full 3/2 in one trip with room to spare. They were professional and made sure to take care of our belongings and nothing was damaged in the move. Definitely would use them again.
Justin Aragon
★★★★★
Mark and his crew knock out our move quickly and efficiently. Friendly crew and easy to work with. Local Business and much less than the other national companies. I will recommend them to everyone I know needing movers! Thanks Mark!
Ethel Ann Martinez
★★★★★
They were professional and real organized. We'll definitely call them back for the next move. Highly recommend.
Bryan Crowe
★★★★★
Stephanie Prunty
★★★★★
Hired this company to help us move from a two bed two bath to a house. The crew didn't show up until after the time we had been advised. But did receive a courtesy call from the driver letting us know they were on their way. Very happy with the communication we had received even though Mark was traveling which was completely understandable from start to finish. Made the move easier for these gentlemen as I know for myself how hard moving is. Had all the heavy items going into the truck ready in the living room. The guys got right to work and finished in a timely manner. Very pleased with how smooth this had been for us. The guys were very polite and friendly. Would highly recommend this company to all friends and family. Thank you for helping us make this move easy and painless for us!
Anthony Hawk
★☆☆☆☆
Carter Little
★☆☆☆☆
The owner provides awful customer service. He misquotes for business and when approached about it he's a very nasty sarcastic person. Don't get caught up in this unproffesionalism and go with any other mover. I was charged nearly 3 times what i was initially quoted. Don't go with these movers.
Don jackson
★☆☆☆☆
We used Above All The Rest Moving to move our possessions from Corpus Christi to Boerne just after the first part of the new year. . They come across really professional and diligent and was prepared to be impressed with their service... Except, and this is a very big except - they left two pieces of furniture that were supposed to be moved . One piece was noticed immediately and Mark did pick it up and supposedly put it in his storage. The other piece ( of considerable value ) was not noticed missing until the furniture was moved out of storage to the new house. It was then discovered that it was also left behind. The buyers innocently thought it conveyed and were reluctant to give it back but did finally agree and Mark insisted he would go get it for us and bring both pieces to Boerne. Arrangements were made and then..... Mark missed his agreed to pick up date...and then stopped returning calls. Don't believe the "Blessed Day" line.
T T
★☆☆☆☆
Make sure you watch your item in and out of the truck, things come up missing.
Veronica Wenzel
★★★★★
As a single lady, I highly recommended Above All The Rest moving. The crew helped me overcome the tremendous obstacles of moving "alone" from my 3 bedroom home in Corpus Christus to my 1 bedroom appointment in San Antonio. They meticulously packed all my belongings. They arrived on time to start working and kept me informed of of the ETA. The crews outstanding work ethic, friendly personality and professionalism made the move STRESS FREE.
Christine Nott
★★★★★
Bryan, Naz, and Michael helped me move from my apartment into a storage unit for the short term. They were very helpful, professional, and kind and even provided tips and resources on protecting my furniture. They were timely and convenient. I would book their services again!
esther trevino
★☆☆☆☆
I can't even rate this company because they never showed up. Instead they sent another company and didn't even bother to let us know. Never again.
E B
★★★★☆
Mark and his team are super professional. They take their time and are very careful while handling your belongings. He was recommended to us by another military family who did a similar move a few months before us. I'm happy they recommend this company, but I was also happy they prepared us for the cons as well.Mark is very busy trying to run a top-notch business. This means it is hard to get him on the phone or catch him when he's in the office (i.e. waiting to receive documents). They appear to be a bit overwhelmed and over-scheduled. Make sure you're flexible with your timing - by a few days.They take care of their military customers and were very skilled in the system for PPMs. We're still waiting for our claim to be processed but we are very optimistic that using Above All The Rest Moving helped us come out on top.
Tomas Duran
★★★★★
Absolutely the best moving company, affordable, no outrageous costs for equipment. I was moving from the third floor to first floor in the same complex and it took about 2 1/2 hours. Cost me a little over $200. All other moving company estimates were between $400-1800. I will definitely be a repeat customer in the future. All the movers were very respectful and took great care with all of my belongings.
Dawnie Boo
★★★★★
Thank you guys for all your help. Y'all were amazing!!!(Moms Garage, Bedroom & Pod)
Mark Jones
★★★★★
Very good value, helpful and courteous. I would highly recommend this company.
Ashley
★★★★★
Amazing job! Mark and his team were great, hustled, and moved things methodically. Highly recommend 🙂
Mark J
★★★★★
Mark was quick to respond and was able to accommodate our schedule and location in Port A. He and his crew were fast and courteous. Additionally, they put together a lot of the furniture and saved my weekend! I recommend this company.
Andrea Dockerty
★★★★★
Mike and Justin was an amazing crew! Handled my things with care! I would recommend them to anyone and intend to call Mark when we are ready to make the next move!! Great company!
Angel Lynn Abrego
★★★★★
A big thank you and five star service for sure. Mark and his crew made our move easy and took great care with everything. I would definitely recommend them to anyone who wants the job done professionally. ~Angel LynnUpdate: Once again I have enjoyed the services of Mark and the rest of his crew at Above All The Rest Moving. They do a great job and use them exclusively when ever I'm moving the past 5 years.
Charirenè Mikkelsen
★★★★★
Very friendly professional, extremely respectful not just towards their clients but property as well. The 3 men who helped us had spent the previous 5 hours moving someone out of a 9 th floor apartment with no elevator. 😳😳😳 Not a single complaint was made by any of them when our elevator quit working after the first trip down with their first load. Best of all they have remarkable response time, are efficient, for a reasonable price. 👏 👍🤗
Stephen Robinson
★★★★★
Tony Elizondo
★★★★★
This company is topnotch. They are always on time and extremely professional. They take care of your property as if it was their own. This is a company you can have confidence in. I have used them 5-6 times for both business and personal moves and intend to us them again.
Marina Robles
★★★★★
I called for a last minute move & they were able to squeeze me in next day! Movers were very kind & experienced. Moved everything very quickly & safely! Also communicated very well up to the moment they showed up!
Paul H
★★★★★
These guys were able move us within a days notice and were extremely efficient. Highly recommend. They came and knocked out a move from the 1st floor to the 2nd floor of an apartment in 1 hour!
Nina Hatfield
★★★★★
These guys were nice, affordable and honest. No hidden costs and and were efficient. I would definitely use them again!
Monica Manriques
★★★★★
Nikki Armstrong
★★★★★
These guys were great moving my aunt into her home. They worked with our shipping company to get our stuff delivered in a timely manner and did a great job emptying our containers.
Priscilla Chavarria
★★★☆☆
Make sure to confirm appointment.
Freddy Jimenez
★★★★★
Louis, JT and Bob were the best!! The group was quick, friendly and professional. All my stuff was moved with ease. Definitely going to use them again! I would definitely recommend them to anybody!
C man Legs
★★★★★
Louis and JT were awesome!! They moved my stuff quickly and fast. Nothing broke or was scratched! Would definitely recommend to everyone!
Justin De La Rosa
★★★★★
Louis, JT and Bob were awesome!! Great group of guys who made sure all my stuff was moved without scratching, bumping, or breaking anything. Going to use them in a few weeks again! Would definitely recommend!
Zina Alaniz
★★★★★
Used Above all the Rest Movers last month and would highly recommend them, very friendly and courteous, professional...
Amalia Ferguson
★★★★★
Needed a few heavy things moved. Mike sent a crew out the same day. Bryan, Rudy and Rogelio were incredibly efficient and professional. I had called around to a couple of other places and the price was fair and the service was excellent.I highly recommend this company. Thank y'all for making this a great experience!
Margo Moreno
★☆☆☆☆
Broke a piece of my bedroom furniture and took the piece to repair. One year later, yes one year later!!! ...I still do not have my piece, broken or repaired in my possession. They do not respond to my calls, texts or emails and are always conveniently on the road or out of town and have not made any attempts to reach out to me or resolve the issue. I have to rate them one star to write my review but I wouldn't recommend them whatsoever due to such unprofessionalism. Go elsewhere.
Brittany Saucedo
★★★★★
This is the second time I've used this company and they never disappoint. They were professional and punctual and went above and beyond to help me move into my new apartment. I will continue to use them and I highly recommend them.
PandaChels
★☆☆☆☆
TLDR: They are NOT insured and will not take any responsibility if anything goes wrong.Update: After seeing my Google Review, Mark contacted me. I thought this was a good start. They wanted to see the damage in person, and I gladly provided pictures and welcomed them to see the damage at proposed time. After several times of no show and no explanation, I never heard anything back.The movers showed up several hours late. However, I understand things happen. The movers installed my fridge incorrectly which caused water leak. We had to demo a large section of the dry wall. The fridge also broke. Later on I also noticed a box was missing. I reached out to Mark, trying to work together to resolve the matter but he never responded to emails, phone calls, or voice mail. I would not recommend them.
Bob D.
★★★★★
Mark and his crew did an Amazing job !!! They helped me even in their busiest time at the end of the month. Bryan and Louis were very polite, very professional, and very knowledgeable. I will use them again and refer all my family too. Five Stars !!!
Robert Lee Torres
★★★★★
Bryan, Rudy, & Michael were very professional & polite. They took good care of my furniture while moving it. They went the extra mile. Thanks Mark for your quick response & awesome service!!!
Elton Crochran
★☆☆☆☆
I was scheduled to be moved fromKingsville to San Antonio between 830-9am. Mark called me around 845am claiming his truck that was coming from Boston broke down around midnight. He didn't know what was wrong with it or how long it would take, he also didn't mention how far he was from me(a little sketchy). I called him at 12pm asking for a status update and he claimed he was sitting in the truck waiting to get it serviced. He texted me at 330pm explaining that the truck would be fixed by 530-545pm. I responded asking him where the truck is at and how long it would take to get here. I didn't receive a text back and I have not heard back from him since. LOOK AT THE OTHER 1 STAR REVIEWS, THEY ALL HAVE AN EXPERIENCE WITH MARK NOT SHOWING UP ON TIME OR NOT SHOWING UP AT ALL!!
Ruben P. II
★★★★★
Mark, Mike, and JT were a great group of guys. Good company, professional, and down to earth. They easily accommodated last minute kitchen packing, which was our fault and not theirs. Well recommended and will use again.
Cassie Rosebrock
★☆☆☆☆
Used them 4 years ago with no issues. They even told me I would get a discount for leaving a good review (which I previously did). Chose to use them again for another move.It was scheduled 2 weeks in advance for a 10am move. At 10:15 I called because they hadn't showed up. He said the truck broke down in Calallen and they were waiting for AAA. Why they didn't bother calling to say they would be delayed I don't know. 11:30 still nothing so I called again. He said AAA had just shown up. Then he said "Stop worrying. You're gonna get moved today. I'm calling another crew". Very unprofessional.A few minutes later I get a call from Baker Moving saying they were given my information to do a move. I was confused because he said he was calling another crew. Not a completely different company. Even Baker Moving was confused when I told him that. What made it more interesting is the guy said "When smaller companies like this overbook themselves they call us to help and he's out of town". I said "He didn't tell me he was out of town or overbooked. He said his truck broke down in Calallen". He started backtracking and said "Oh yeah it was something like that". So my move didn't get started until after noon. It was ridiculous having to wait around with no updates. And the icing on the cake was when my move was completed by Baker, I suddenly saw this company drive right by.Reading recent reviews it looks like they haven't shown up to a couple moves. I was lucky Baker Moving was sympathetic and cut me a deal.
Kevin Gates
★★★★★
Absolutely love it
Marah Brooks
★★★★★
Bryan and Josh were prompt in arrival. They immediately got to work and started loading the truck. They carefully packed my items and wrapped all the furniture securely. They're i credibly hard workers and were extremely patient with me. They are a dynamic duo! I especially loved their demeanor and how positively they spoke about the company. They worked for the company for 5 1/2- 6 years which I think speaks higher about the company than a google review. Thank you Bryan, Josh and Mark for getting me started on my new chapter.
Dixie Caddell
★★★★★
These guys were nothing short of professional! We had Josh, Abraham and Chris help us move us from Mathis to Katy. They arrived and shook our hands and immediately got to work. They all 3 had wonderful attitudes and truly seemed to enjoy their job! They were cracking jokes and having a good time while still working their tails off. They were incredibly careful with all of our items and it made the move incredibly painless! Not to mention, they had the best rates around. We will absolutely be calling Above All The Rest in the future!
Debbie Taylor
★☆☆☆☆
They were a No-Show at the last minute on moving day . It caused a tremendous hardship and expense to have to rent a UHaul and call all family and friends on the day of the move to get everything moved. I would not recommend this company to anyone. BEWARE!
Christy Adams
★☆☆☆☆
Susana Martinez
★★★★★
Excellent service.
Christina H
★★★★★
What a great team of movers led by Lloyd and his crew! They moved fast, efficient and were well organized. If you are looking for a great moving company, look no further. Call Mark and save yourself the stress of moving. Great prices, fast movers!
88PXR88
★★★★★
AAAWESOME!!!! Mark and Above All The Rest Moving helped me after another moving company abandoned me. He fit me into their schedule to get my move done ASAP and his crew is so very polite and professional! Trustworthy, professional, and kind-hearted people!!! Will recommend and use them in the future!!!
Terrie Kauffman
★★★★★
Mariselda Garcia
★★★★★
Great service Great job guys well recommend to others
Randi Bledsoe
★☆☆☆☆
*** If you're only reading google reviews, do yourself a favor and look at all the other websites offering reviews like facebook/yelp. I'm certain most of the google 1star reviews are countered by a 5star review from either a friend or social media coordinator. Also, go checkout why they have an F rating with The Better Business Bureau. Wish I had known! Most of the negative reviews I've read are pretty consistent with my complaint too!!It has been over 3 months since my move and I still do not have a resolution for the one of a kind extra large mirror/frame that was broken on the move. Beware of this company. After doing my own research after the move, I should've asked for an itemized receipt, my moving contract, and insurance information. I do not believe this company is insured as advertised according to another review. They may be insured by Uhaul, which is why I also sent a complaint to Uhaul.I choose this company because they had performed good work for me in the past for small local moves. The owner Mark is friendly over the phone however, he has made this move the most stressful/worst experience I've encountered with a moving company.First, Mark (owner)& I discussed how he would be sending a larger truck for the move because we had quite a bit needing moved.  It was also planned that the movers would be loading the truck and then leaving the next day.  His crew did not have the correct information at the start of loading day and came unprepared to load. They showed up with a smaller truck & thought they were only prepping furniture for the day and then loading the next day. I did respond poorly to the crew when they showed up not prepared for the job. After speaking to Mark he was able to give them their correct instructions and the truck was then loaded on the day planned.The next day 12/5/20 the movers got everything unloaded at the new house only to find that my extra large mirror broke. When I asked why the broken mirror was loaded back in their truck, they said their boss told them to take it back to Corpus.  I had them leave it at my house because it sounded like they were going to throw it away. I wanted to try to repair it as it was a one of a kind piece. There was also a ceramic 3ft Christmas tree I found broken a week later, but I did not report because I was able to fix it on my own. Whoever from the crew broke it hid it behind large artwork - sneaky.Mark said if I was able to repair the mirror send him the receipt. However, the 3 different frame shops I went to in Houston said the frame was not repairable because the material it was made out of.  I let Mark know it was not repairable and he said he would pick it up to see if he could find someone to repair the mirror, which I appreciated greatly until he never followed through. It has been over 3 months from the date of the move. Mark has given me many excuses on why he still has not picked up the broken mirror to see if he can have it fixed.  I call & text frequently and my calls are not returned in a timely manner.  He did plan to pick the mirror up February 28th, but here we are 12 days later and he has not. It's like he told me what I wanted to hear over the phone and then just did nothing.I emailed him a formal complaint 3/4/21 and had received no response. When asked for insurance company's information, it has not been provided. The FMCSA will not take complaints because it is considered a state level issue, but they did directed me to file with the TX DMV. So I've submitted a complaint to the DMV, The BBB, Uhaul, and all forms of popular social media.There has been plenty of opportunity to resolve over the past 3 months. I will no longer accept any excuses on why we cannot come to a resolution.I've noticed Mark responds to many google complaints, which is surprising because he doesn't respond to phone calls/emails in a timely manner. Because of this, I'd like to add - any response to this complaint that is not a resolution is only another excuse. I'm done with excuses.
Daniel Navarro
★★★★★
Got the return crew of Josh and Andrew. Got our stuff move in a timely fashion. All our items were placed exactly where we wanted and still friendly and professional.
Erin Sutter
★★★★★
Josh and his crew were very fast and professional. I will always use them for my moves!
Chago Solis
★☆☆☆☆
My granddaughter used this company to move her bedroom set from a 3rd story apt to another 3rd story apt. We agreed on 3 men for $89 per hour and the total time the 2 men helped was 1hr and 30minutes and was charged over $180. She has emailed Mark 3 times for a receipt and he has not responded at all. Think twice about using this company.
Moriah Morin
★★★★★
The best moving company to pick! Very responsive to messages even at the last minute, the crew that moved me were very professional, nice, and made my move super easy and stress free. Wouldn't choose anyone else when hiring movers!
Christine Kerr
★★★★★
Mike, Mike and Brian were the best moving crew we could have asked for. They were polite, helpful above and beyond and made our move effortless. Our possessions were handled with great care. Mark and his company went out of their way to help us at a time of need. I will always be grateful for their kindness and service. I highly recommend them.
Barbara Wiseman
★★★★★
My husband and I have relocated 18 times now,, both local and long distance, so we are pretty knowledgable when it comes to moving. Over the years we have had moving experiences ranging from amazing to horrendous, borderline criminal with our belongings being held hostage until we paid the company more money. Customer service is always our top priority whether we are moving from CA to NY or from an apartment one block away from our new home within the same town. Accidents are bound to happen, but how the moving company employees handle the situation makes all the difference. Moving is stressful and can be a big expense, but when you are working with a great team of movers, the level of stress is reduced and the move will run smoothly. It is infuriating to watch your possessions mishandled and see that the movers couldn't care less.Typically, we use a full service mover to pack an entire house full of items and deliver to our final destination. For our most recent relocation we rented a truck back in the Fall for the first trip of two trips. We loaded and unloaded the truck ourselves. This week we rented another truck to complete the transfer of our household items to Texas. After making the drive from Southern Florida to Corpus Christi with the rental truck, Mark's team of guys helped us unload the 26ft truck into a storage unit. It was a last minute decision to hire movers to help us and I didn't have a lot of time to do much research before choosing Above All The Rest Moving. The 3 guys, "gentlemen", actually, were polite, courteous and efficient. They took great care with our personal belongings and didn't waste any time getting the truck unloaded and carefully packing the storage unit with everything.If you are reading this review and looking to contract with a moving company in the Corpus Christi area, I would have no hesitation in recommending Above All The Rest Moving. You will not be disappointed!
Janice Samelson
★☆☆☆☆
No comment...
Darla Winship
★★★★★
Marcia LEWANDOS
★★★★★
Your company was referred to me by a friend, and now I know why! Your crew was on time and ready to go ! They wrapped every piece of furniture carefully, and reassembled it for me. They are courteous, professional, and had the whole job done quickly. I am very happy with your company and will definitely refer you.
Steve V.
★★★★★
I highly recommend Mark and Above All The Rest Movers. They were fast, careful, and responsible with all my stuff. They got me moved out and into my house quick. As well as fitting me into their busy schedule with just a days notice. Thanks guys, I will definitely be using them again!
GlowinbyGlo
★★★★★
Thank You Andrew, Mark, Mathew Luke John lol sorry guys I can't remember all your names! I used Above All The Rest in 2 moving occasions. Both times I received a great response time. I was able to schedule 3-4 guys almost immediately. All the guys are very professional and fast, friendly, hard working men. Thank you so much for making my move so easy! I certainly would recommend you to my customers at Clayton Homes Corpus Christi as well!
Robert Jennings
★★★★★
Linda Sullivan
★★★★★
The movers were EXCELLENT. (Fast, efficient, knowledgeable and friendly.) There was some confusion on the billing. Get confirmation first.
Valerie Ortiz
★★★★★
Great experience with Bryan and Luis!! Best move experience by far. Moved us from a 3rd floor apartment to a house in less than 5 hours with only 2 movers!!! Better than 361 movers who took over 8 hours with 3 people!!! Would definitely recommend ABOVE ALL THE REST MOVERS!!! 5 stars all around!!! 👏👏👏👏
Marie Rivera
★★★★★
Mark and his crew are so helpful and professional and always get the job done fast and right!
John Wood
★★★★★
Look no further. Good company. I was afraid a bunch of junkies might show up. Instead, it was great guys that were a pleasure to be around. Very professional.
Johnny Hasserodt
★★★★★
Jeri Sotomayor
★★★★★
Djazzy Floflo
★★★★★
Excellent service, were able to show up within 30 minutes WITHOUT an appointment. These guys know their stuff! This is my second experience with this company. I'm more than happy. Great prices.
Michael Cisneros
★★★★★
Bryan, Junior, and Lewis did a great job. Would recommend to friends. God bless!
Delia Russell
★★★★★
We would like to recommend Mark Morin and his crew for any of your moving needs! Mark and Lloyd did an excellent job with our move yesterday! Thank you all very much for making our moving day easier on us! 😊
Heather Whitfield
★★★★★
Elisa Robinson
★★★★★
They were an amazing crew, really polite, and they took a lot of care of our stuff. They're the ones to go to for moving!
Tiffany Cole
★★★★★
Very polite organized and helpful. Definitely didn't expect to be taken care of so well but they will definitely be receiving my business again one day.
Leo Garza
★★★★★
Professional owner and the guys that came to move. Will recommend to everyone. Fair pricing and straight forward. On time as scheduled and went right to work immediately. Thank you
Alex
★★★★★
Very Good! Highly recommend for those moving! Took care of heavy furniture with no issue!
Rudy Flores
★☆☆☆☆
AVOID THESE GUYS. THEY DONT SHOW UP. Were supposed to show 8am. It's now the afternoon and no one showed. Called and talked with Mark. He never apologized and now left us with no movers on a tight deadline. He said he would call back. He never did. We scheduled them in advance so no excuse! LEFT ME HANGING!!! No way to conduct business!
Dee Jackson
★★★★★
Mark and his crew were amazing during our recent move. He was very flexible with a crazy, short closing date after the sale of our home in Corpus Christi. We had to use their services to pack our belongings as well as move them. They treated our things with respect, and they were wrapped and packaged safely. Not one piece of our furniture was damaged. His crew is very polite, and we enjoyed working with Mark and his guys. We have already used their services again to rearrange some furniture and move some items to a storage unit a few days after the major move.
Roger Dunbar
★☆☆☆☆
Told would arrive at 1030am.... have been waiting over 2.5hrs ... no call no show.... when calling the office I get a voicemail....don't use these guys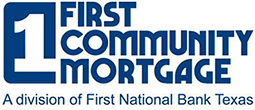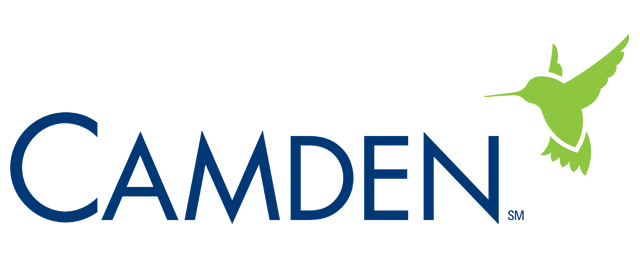 Business Hours
Mon – Fri: 8am – 11pm
9am – 1pm: Sunday
What we Do
Local Moving
Long Distance Moving
State-wide Moving
Cross-country Moving
Corporate Apartment Moving
Loading & Unloading
Rental Truck Driving Services
PODS and ABF