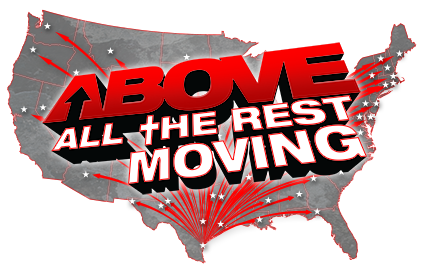 Moving Services in Corpus Christi
Ready to start your move?
eyJpZCI6IjExIiwibGFiZWwiOiJyZXNlcnZhdGlvbiBmb3JtIiwiYWN0aXZlIjoiMSIsIm9yaWdpbmFsX2lkIjoiNCIsInVuaXF1ZV9pZCI6InZibjIzYSIsInBhcmFtcyI6eyJlbmFibGVGb3JNZW1iZXJzaGlwIjoiMCIsInRwbCI6eyJ3aWR0aCI6IjEwMCIsIndpZHRoX21lYXN1cmUiOiIlIiwiYmdfdHlwZV8wIjoibm9uZSIsImJnX2ltZ18wIjoiIiwiYmdfY29sb3JfMCI6IiNjZGNkY2QiLCJiZ190eXBlXzEiOiJjb2xvciIsImJnX2ltZ18xIjoiIiwiYmdfY29sb3JfMSI6IiNjZGNkY2QiLCJiZ190eXBlXzIiOiJjb2xvciIsImJnX2ltZ18yIjoiIiwiYmdfY29sb3JfMiI6IiMwMDAwMDAiLCJiZ190eXBlXzMiOiJjb2xvciIsImJnX2ltZ18zIjoiIiwiYmdfY29sb3JfMyI6IiM0NDQ0NDQiLCJmaWVsZF9lcnJvcl9pbnZhbGlkIjoiIiwiZm9ybV9zZW50X21zZyI6IlRoYW5rIHlvdSBmb3IgY29udGFjdGluZyB1cyEiLCJmb3JtX3NlbnRfbXNnX2NvbG9yIjoiIzRhZThlYSIsImhpZGVfb25fc3VibWl0IjoiMSIsInJlZGlyZWN0X29uX3N1Ym1pdCI6Imh0dHBzOlwvXC9hYm92ZWFsbHRoZXJlc3Rtb3ZpbmcuY29tXC90aGFuay15b3VcLyIsInRlc3RfZW1haWwiOiJtYXJrQGFib3ZlYWxsdGhlcmVzdG1vdmluZy5jb20iLCJzYXZlX2NvbnRhY3RzIjoiMSIsImV4cF9kZWxpbSI6IjsiLCJmYl9jb252ZXJ0X2Jhc2UiOiIiLCJmaWVsZF93cmFwcGVyIjoiPGRpdiBbZmllbGRfc2hlbGxfY2xhc3Nlc10gW2ZpZWxkX3NoZWxsX3N0eWxlc10+W2ZpZWxkXTxcL2Rpdj4ifSwiZmllbGRzIjpbeyJic19jbGFzc19pZCI6IjYiLCJuYW1lIjoiZmlyc3RfbmFtZSIsImxhYmVsIjoiIiwicGxhY2Vob2xkZXIiOiJGaXJzdCBOYW1lIiwidmFsdWUiOiIiLCJ2YWx1ZV9wcmVzZXQiOiIiLCJodG1sIjoidGV4dCIsIm1hbmRhdG9yeSI6IjEiLCJtaW5fc2l6ZSI6IiIsIm1heF9zaXplIjoiIiwiYWRkX2NsYXNzZXMiOiIiLCJhZGRfc3R5bGVzIjoiIiwiYWRkX2F0dHIiOiIiLCJ2bl9vbmx5X251bWJlciI6IjAiLCJ2bl9vbmx5X2xldHRlcnMiOiIwIiwidm5fcGF0dGVybiI6IjAiLCJ2bl9lcXVhbCI6IiIsImljb25fY2xhc3MiOiIiLCJpY29uX3NpemUiOiIiLCJpY29uX2NvbG9yIjoiIiwidGVybXMiOiIifSx7ImJzX2NsYXNzX2lkIjoiNiIsIm5hbWUiOiJsYXN0X25hbWUiLCJsYWJlbCI6IiIsInBsYWNlaG9sZGVyIjoiTGFzdCBOYW1lIiwidmFsdWUiOiIiLCJ2YWx1ZV9wcmVzZXQiOiIiLCJodG1sIjoidGV4dCIsIm1hbmRhdG9yeSI6IjAiLCJtaW5fc2l6ZSI6IiIsIm1heF9zaXplIjoiIiwiYWRkX2NsYXNzZXMiOiIiLCJhZGRfc3R5bGVzIjoiIiwiYWRkX2F0dHIiOiIiLCJ2bl9vbmx5X251bWJlciI6IjAiLCJ2bl9vbmx5X2xldHRlcnMiOiIwIiwidm5fcGF0dGVybiI6IjAiLCJ2bl9lcXVhbCI6IiIsImljb25fY2xhc3MiOiIiLCJpY29uX3NpemUiOiIiLCJpY29uX2NvbG9yIjoiIiwidGVybXMiOiIifSx7ImJzX2NsYXNzX2lkIjoiNiIsIm5hbWUiOiJwaG9uZSIsImxhYmVsIjoiIiwicGxhY2Vob2xkZXIiOiJQaG9uZSIsInZhbHVlIjoiIiwidmFsdWVfcHJlc2V0IjoiIiwiaHRtbCI6InRleHQiLCJtYW5kYXRvcnkiOiIxIiwibWluX3NpemUiOiIiLCJtYXhfc2l6ZSI6IiIsImFkZF9jbGFzc2VzIjoiIiwiYWRkX3N0eWxlcyI6IiIsImFkZF9hdHRyIjoiIiwidm5fb25seV9udW1iZXIiOiIwIiwidm5fb25seV9sZXR0ZXJzIjoiMCIsInZuX3BhdHRlcm4iOiIiLCJ2bl9lcXVhbCI6IiIsImljb25fY2xhc3MiOiIiLCJpY29uX3NpemUiOiIiLCJpY29uX2NvbG9yIjoiIiwidGVybXMiOiIifSx7ImJzX2NsYXNzX2lkIjoiNiIsIm5hbWUiOiJlbWFpbCIsImxhYmVsIjoiIiwicGxhY2Vob2xkZXIiOiJFbWFpbCIsInZhbHVlIjoiIiwidmFsdWVfcHJlc2V0IjoiIiwiaHRtbCI6ImVtYWlsIiwibWFuZGF0b3J5IjoiMSIsIm1pbl9zaXplIjoiIiwibWF4X3NpemUiOiIiLCJhZGRfY2xhc3NlcyI6IiIsImFkZF9zdHlsZXMiOiIiLCJhZGRfYXR0ciI6IiIsInZuX29ubHlfbnVtYmVyIjoiMCIsInZuX29ubHlfbGV0dGVycyI6IjAiLCJ2bl9wYXR0ZXJuIjoiMCIsInZuX2VxdWFsIjoiIiwiaWNvbl9jbGFzcyI6IiIsImljb25fc2l6ZSI6IiIsImljb25fY29sb3IiOiIiLCJ0ZXJtcyI6IiJ9LHsiYnNfY2xhc3NfaWQiOiIxMiIsIm5hbWUiOiJtb3ZpbmdfZnJvbSIsImxhYmVsIjoiIiwicGxhY2Vob2xkZXIiOiJNb3ZpbmcgRnJvbSIsInZhbHVlIjoiIiwidmFsdWVfcHJlc2V0IjoiIiwiaHRtbCI6InRleHQiLCJtYW5kYXRvcnkiOiIxIiwibWluX3NpemUiOiIiLCJtYXhfc2l6ZSI6IiIsImFkZF9jbGFzc2VzIjoiIiwiYWRkX3N0eWxlcyI6IiIsImFkZF9hdHRyIjoiIiwidm5fb25seV9udW1iZXIiOiIwIiwidm5fb25seV9sZXR0ZXJzIjoiMCIsInZuX3BhdHRlcm4iOiIiLCJ2bl9lcXVhbCI6IiIsImljb25fY2xhc3MiOiIiLCJpY29uX3NpemUiOiIiLCJpY29uX2NvbG9yIjoiIiwidGVybXMiOiIifSx7ImJzX2NsYXNzX2lkIjoiMTIiLCJuYW1lIjoibW92aW5nX3RvIiwibGFiZWwiOiIiLCJwbGFjZWhvbGRlciI6Ik1vdmluZyBUbyIsInZhbHVlIjoiIiwidmFsdWVfcHJlc2V0IjoiIiwiaHRtbCI6InRleHQiLCJtYW5kYXRvcnkiOiIxIiwibWluX3NpemUiOiIiLCJtYXhfc2l6ZSI6IiIsImFkZF9jbGFzc2VzIjoiIiwiYWRkX3N0eWxlcyI6IiIsImFkZF9hdHRyIjoiIiwidm5fb25seV9udW1iZXIiOiIwIiwidm5fb25seV9sZXR0ZXJzIjoiMCIsInZuX3BhdHRlcm4iOiIiLCJ2bl9lcXVhbCI6IiIsImljb25fY2xhc3MiOiIiLCJpY29uX3NpemUiOiIiLCJpY29uX2NvbG9yIjoiIiwidGVybXMiOiIifSx7ImJzX2NsYXNzX2lkIjoiNiIsIm5hbWUiOiJtb3ZlX2RhdGUiLCJsYWJlbCI6IkRhdGUgb2YgTW92ZSIsInBsYWNlaG9sZGVyIjoiIiwidmFsdWUiOiIiLCJ2YWx1ZV9wcmVzZXQiOiIiLCJodG1sIjoiZGF0ZSIsIm1hbmRhdG9yeSI6IjEiLCJtaW5fc2l6ZSI6IiIsIm1heF9zaXplIjoiIiwiYWRkX2NsYXNzZXMiOiIiLCJhZGRfc3R5bGVzIjoiIiwiYWRkX2F0dHIiOiIiLCJ2bl9vbmx5X251bWJlciI6IjAiLCJ2bl9vbmx5X2xldHRlcnMiOiIwIiwidm5fcGF0dGVybiI6IiIsInZuX2VxdWFsIjoiIiwiaWNvbl9jbGFzcyI6IiIsImljb25fc2l6ZSI6IiIsImljb25fY29sb3IiOiIiLCJ0ZXJtcyI6IiJ9LHsiYnNfY2xhc3NfaWQiOiI2IiwibmFtZSI6Im1vdmVfdGltZSIsImxhYmVsIjoiU3RhcnQgVGltZSIsInBsYWNlaG9sZGVyIjoiIiwidmFsdWUiOiIiLCJ2YWx1ZV9wcmVzZXQiOiIiLCJodG1sIjoidGV4dCIsIm1hbmRhdG9yeSI6IjEiLCJtaW5fc2l6ZSI6IiIsIm1heF9zaXplIjoiIiwiYWRkX2NsYXNzZXMiOiIiLCJhZGRfc3R5bGVzIjoiIiwiYWRkX2F0dHIiOiIiLCJ2bl9vbmx5X251bWJlciI6IjAiLCJ2bl9vbmx5X2xldHRlcnMiOiIwIiwidm5fcGF0dGVybiI6IiIsInZuX2VxdWFsIjoiIiwiaWNvbl9jbGFzcyI6IiIsImljb25fc2l6ZSI6IiIsImljb25fY29sb3IiOiIiLCJ0ZXJtcyI6IiJ9LHsiYnNfY2xhc3NfaWQiOiI2IiwibmFtZSI6Im1vdmVfdHlwZSIsImxhYmVsIjoiTW92ZSBUeXBlIiwidmFsdWUiOiJTaXplIG9mIE1vdmUiLCJ2YWx1ZV9wcmVzZXQiOiIiLCJodG1sIjoic2VsZWN0Ym94IiwibWFuZGF0b3J5IjoiMSIsImxhYmVsX2RlbGltIjoiIiwiYWRkX2NsYXNzZXMiOiIiLCJhZGRfc3R5bGVzIjoiIiwiYWRkX2F0dHIiOiIiLCJpY29uX2NsYXNzIjoiIiwiaWNvbl9zaXplIjoiIiwiaWNvbl9jb2xvciI6IiIsInRlcm1zIjoiIiwib3B0aW9ucyI6W3sibmFtZSI6IjEtMi1hcHQiLCJsYWJlbCI6IjEtMiBCZWRybSBBcHQifSx7Im5hbWUiOiIzLTQtYXB0IiwibGFiZWwiOiIzLTQgQmVkcm0gQXB0In0seyJuYW1lIjoiMS0yLWhvdXNlIiwibGFiZWwiOiIxLTIgQmVkcm0gSG91c2UifSx7Im5hbWUiOiIzLTQtaG91c2UiLCJsYWJlbCI6IjMtNCBCZWRybSBIb3VzZSJ9LHsibmFtZSI6Im90aGVyIiwibGFiZWwiOiJPdGhlciJ9XX0seyJic19jbGFzc19pZCI6IjYiLCJuYW1lIjoiY3Jld19uZWVkZWQiLCJsYWJlbCI6IkNyZXcgTmVlZGVkIiwidmFsdWUiOiJDcmV3IE5lZWRlZCIsInZhbHVlX3ByZXNldCI6IiIsImh0bWwiOiJzZWxlY3Rib3giLCJtYW5kYXRvcnkiOiIxIiwibGFiZWxfZGVsaW0iOiIiLCJhZGRfY2xhc3NlcyI6IiIsImFkZF9zdHlsZXMiOiIiLCJhZGRfYXR0ciI6IiIsImljb25fY2xhc3MiOiIiLCJpY29uX3NpemUiOiIiLCJpY29uX2NvbG9yIjoiIiwidGVybXMiOiIiLCJvcHRpb25zIjpbeyJuYW1lIjoiMS1tYW4iLCJsYWJlbCI6IjEgTWFuIENyZXcifSx7Im5hbWUiOiIyLW1hbiIsImxhYmVsIjoiMiBNYW4gQ3JldyJ9LHsibmFtZSI6IjMtbWFuIiwibGFiZWwiOiIzIE1hbiBDcmV3In0seyJuYW1lIjoiNC1tYW4iLCJsYWJlbCI6IjQgTWFuIENyZXcifSx7Im5hbWUiOiI1LW1hbiIsImxhYmVsIjoiNSBNYW4gQ3JldyJ9XX0seyJic19jbGFzc19pZCI6IjEyIiwibmFtZSI6Im1lc3NhZ2UiLCJsYWJlbCI6IiIsInBsYWNlaG9sZGVyIjoiT3RoZXIgRGV0YWlscyIsInZhbHVlIjoiIiwidmFsdWVfcHJlc2V0IjoiIiwiaHRtbCI6InRleHRhcmVhIiwibWFuZGF0b3J5IjoiMCIsIm1pbl9zaXplIjoiIiwibWF4X3NpemUiOiIiLCJhZGRfY2xhc3NlcyI6IiIsImFkZF9zdHlsZXMiOiIiLCJhZGRfYXR0ciI6IiIsInZuX29ubHlfbnVtYmVyIjoiMCIsInZuX29ubHlfbGV0dGVycyI6IjAiLCJ2bl9wYXR0ZXJuIjoiMCIsInZuX2VxdWFsIjoiIiwiaWNvbl9jbGFzcyI6IiIsImljb25fc2l6ZSI6IiIsImljb25fY29sb3IiOiIiLCJ0ZXJtcyI6IiJ9LHsiYnNfY2xhc3NfaWQiOiIxMiIsIm5hbWUiOiJzZW5kIiwibGFiZWwiOiJTZW5kIiwiaHRtbCI6InN1Ym1pdCIsImFkZF9jbGFzc2VzIjoiIiwiYWRkX3N0eWxlcyI6IiIsImFkZF9hdHRyIjoiIn1dLCJvcHRzX2F0dHJzIjp7ImJnX251bWJlciI6IjQifX0sImltZ19wcmV2aWV3Ijoic2ltcGxlLXdoaXRlLnBuZyIsInZpZXdzIjoiMjAyMTQiLCJ1bmlxdWVfdmlld3MiOiI4NzEyIiwiYWN0aW9ucyI6IjMzMzQiLCJzb3J0X29yZGVyIjoiNCIsImlzX3BybyI6IjAiLCJhYl9pZCI6IjAiLCJkYXRlX2NyZWF0ZWQiOiIyMDE2LTA1LTAzIDE1OjAxOjAzIiwiaW1nX3ByZXZpZXdfdXJsIjoiaHR0cHM6XC9cL2Fib3ZlYWxsdGhlcmVzdG1vdmluZy5jb21cL3dwLWNvbnRlbnRcL3BsdWdpbnNcL2NvbnRhY3QtZm9ybS1ieS1zdXBzeXN0aWNcL2Fzc2V0c1wvZm9ybXNcL2ltZ1wvcHJldmlld1wvc2ltcGxlLXdoaXRlLnBuZyIsInZpZXdfaWQiOiIxMV83MDYyMTQiLCJ2aWV3X2h0bWxfaWQiOiJjc3BGb3JtU2hlbGxfMTFfNzA2MjE0IiwiY29ubmVjdF9oYXNoIjoiYmM0MzkwNTI0YmQ0N2FlY2U3NDE4MzE5ODc3OGNiNzQifQ==
Local, State-Wide, Long Distance Movers in Corpus Christi
We specialize in local residential moving and long-distance moving. Call us on your local, statewide, long distance, or cross-country move.  It is our promise that you will not find another local moving company that delivers more personal care for you and your belongings than the moving professionals at Above All The Rest Moving. From the first phone call, our dedicated and highly trained team works to exceed your expectations. You will not find any local movers more dedicated to your relocation than our experts. Simply read our reviews and see for yourself!
Above All The Rest Moving Company also offers loading and unloading,  corporate moving, rental truck driving, and PODS and ABF trailer services.  We provide quality moving services in Corpus Christi at affordable prices.

Local Moves
We have successfully built a lasting reputation around town, and we're pretty good at maintaining it!

State-wide Moves
Our professionals know just how to coordinate and strategize each move efficiently, safely, and swiftly.

long distance Moves
Families have depended on our premier long distance moving services for years because of our dedication to quality.
We are a full service moving company and are ready to help you with all your moving needs. Count on us to eliminate all the stress that goes along with moving.
Whether you are moving across town, across the state, or cross country, our team is ready to help you. No matter what the distance, we will take the same care for items as if they are our own. Above All The Rest long distance drivers are prepared to make any drive necessary to get your belongings to the destination.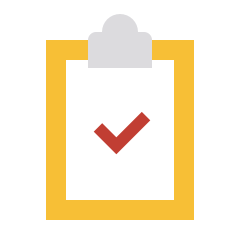 Best Rated in corpus Christi

Affordable, Honest, Experienced
Along with our affordable services, you can count our experienced and professional crew to take care of your belongings.  
Satisfaction Guaranteed!
Our Corpus Christi moving customers have come to trust us for many reasons. We understand you're not just moving boxes and furniture – you're moving your life. When it's time for your move or job relocation, you can trust us with your belongings.
Absolutely the best moving company, affordable, no outrageous costs for equipment. I was moving from the third floor to first floor in the same complex and it took about 2 1/2 hours. Cost me a little over $200. All other moving company estimates were between $400-1800. I will definitely be a repeat customer in the future. All the movers were very respectful and took great care with all of my belongings.

Tomas Duran
19:08 22 Dec 21
Thank you guys for all your help. Y'all were amazing!!!(Moms Garage, Bedroom & Pod)

Dawnie Boo
16:57 21 Dec 21
Very good value, helpful and courteous. I would highly recommend this company.

Mark Jones
21:52 23 Nov 21
Amazing job! Mark and his team were great, hustled, and moved things methodically. Highly recommend 🙂

Mark was quick to respond and was able to accommodate our schedule and location in Port A. He and his crew were fast and courteous. Additionally, they put together a lot of the furniture and saved my weekend! I recommend this company.

Mike and Justin was an amazing crew! Handled my things with care! I would recommend them to anyone and intend to call Mark when we are ready to make the next move!! Great company!

Andrea Dockerty
01:59 29 Oct 21
A big thank you and five star service for sure. Mark and his crew made our move easy and took great care with everything. I would definitely recommend them to anyone who wants the job done professionally. ~Angel LynnUpdate: Once again I have enjoyed the services of Mark and the rest of his crew at Above All The Rest Moving. They do a great job and use them exclusively when ever I'm moving the past 5 years.

Angel Lynn Abrego
15:49 14 Oct 21
Very friendly professional, extremely respectful not just towards their clients but property as well. The 3 men who helped us had spent the previous 5 hours moving someone out of a 9 th floor apartment with no elevator. 😳😳😳 Not a single complaint was made by any of them when our elevator quit working after the first trip down with their first load. Best of all they have remarkable response time, are efficient, for a reasonable price. 👏 👍🤗

Chari Mikkelsen
18:37 11 Oct 21

Stephen Robinson
06:45 26 Sep 21
This company is topnotch. They are always on time and extremely professional. They take care of your property as if it was their own. This is a company you can have confidence in. I have used them 5-6 times for both business and personal moves and intend to us them again.

Tony Elizondo
14:24 18 Sep 21
I called for a last minute move & they were able to squeeze me in next day! Movers were very kind & experienced. Moved everything very quickly & safely! Also communicated very well up to the moment they showed up!

Marina Robles
06:29 18 Sep 21
These guys were able move us within a days notice and were extremely efficient. Highly recommend. They came and knocked out a move from the 1st floor to the 2nd floor of an apartment in 1 hour!

These guys were nice, affordable and honest. No hidden costs and and were efficient. I would definitely use them again!

Nina Hatfield
19:33 30 Aug 21

Monica Manriques
18:55 26 Aug 21
These guys were great moving my aunt into her home. They worked with our shipping company to get our stuff delivered in a timely manner and did a great job emptying our containers.

Nikki Armstrong
12:54 25 Aug 21
Make sure to confirm appointment.

Priscilla Chavarria
16:45 10 Aug 21
Louis, JT and Bob were the best!! The group was quick, friendly and professional. All my stuff was moved with ease. Definitely going to use them again! I would definitely recommend them to anybody!

Freddy Jimenez
02:20 10 Aug 21
Louis and JT were awesome!! They moved my stuff quickly and fast. Nothing broke or was scratched! Would definitely recommend to everyone!

C man Legs
02:17 10 Aug 21
Louis, JT and Bob were awesome!! Great group of guys who made sure all my stuff was moved without scratching, bumping, or breaking anything. Going to use them in a few weeks again! Would definitely recommend!

Justin De La Rosa
17:48 30 Jul 21
Used Above all the Rest Movers last month and would highly recommend them, very friendly and courteous, professional...

Zina Alaniz
23:49 29 Jul 21
Needed a few heavy things moved. Mike sent a crew out the same day. Bryan, Rudy and Rogelio were incredibly efficient and professional. I had called around to a couple of other places and the price was fair and the service was excellent.I highly recommend this company. Thank y'all for making this a great experience!

Amalia Ferguson
03:07 22 Jul 21
This is the second time I've used this company and they never disappoint. They were professional and punctual and went above and beyond to help me move into my new apartment. I will continue to use them and I highly recommend them.

Brittany Saucedo
15:40 04 Jul 21
Mark and his crew did an Amazing job !!! They helped me even in their busiest time at the end of the month. Bryan and Louis were very polite, very professional, and very knowledgeable. I will use them again and refer all my family too. Five Stars !!!

Bryan, Rudy, & Michael were very professional & polite. They took good care of my furniture while moving it. They went the extra mile. Thanks Mark for your quick response & awesome service!!!

Robert Lee Torres
20:35 24 Jun 21
This is my 2nd time booking Above All The Rest. As soon as I started planning my move, this was the company I had in mind to use and I have not been disappointed.I needed my stuff lugged down a second floor and then hauled up to a third floor in 90+ degree heat. Santos and his crew were cheery and polite despite the heat and they cradled my things as though they were as important to themselves as they are to me. This is the same level of care that got my attention the first time AATR helped me get settled, and then again when they helped my dad, and then my friend…Moving is a stressful time in a person's life. Everything becomes chaos for a while. If you book Above All The Rest, then Mark and his team will alleviate a huge burden from your mind and back so you can begin a new, faster and with your sanity intact.

Mark, Mike, and JT were a great group of guys. Good company, professional, and down to earth. They easily accommodated last minute kitchen packing, which was our fault and not theirs. Well recommended and will use again.

Ruben P. II
01:01 19 Jun 21

Kevin Gates
14:05 09 Jun 21
Bryan and Josh were prompt in arrival. They immediately got to work and started loading the truck. They carefully packed my items and wrapped all the furniture securely. They're i credibly hard workers and were extremely patient with me. They are a dynamic duo! I especially loved their demeanor and how positively they spoke about the company. They worked for the company for 5 1/2- 6 years which I think speaks higher about the company than a google review. Thank you Bryan, Josh and Mark for getting me started on my new chapter.

Marah Brooks
16:18 08 Jun 21
These guys were nothing short of professional! We had Josh, Abraham and Chris help us move us from Mathis to Katy. They arrived and shook our hands and immediately got to work. They all 3 had wonderful attitudes and truly seemed to enjoy their job! They were cracking jokes and having a good time while still working their tails off. They were incredibly careful with all of our items and it made the move incredibly painless! Not to mention, they had the best rates around. We will absolutely be calling Above All The Rest in the future!

Dixie Caddell
03:51 05 Jun 21

Susana Martinez
10:06 18 May 21
What a great team of movers led by Lloyd and his crew! They moved fast, efficient and were well organized. If you are looking for a great moving company, look no further. Call Mark and save yourself the stress of moving. Great prices, fast movers!

Christina H
17:15 13 May 21
AAAWESOME!!!! Mark and Above All The Rest Moving helped me after another moving company abandoned me. He fit me into their schedule to get my move done ASAP and his crew is so very polite and professional! Trustworthy, professional, and kind-hearted people!!! Will recommend and use them in the future!!!


Terrie Kauffman
01:15 31 Mar 21
Great service Great job guys well recommend to others

Mariselda Garcia
23:29 16 Mar 21
Got the return crew of Josh and Andrew. Got our stuff move in a timely fashion. All our items were placed exactly where we wanted and still friendly and professional.

Daniel Navarro
00:18 01 Mar 21
Josh and his crew were very fast and professional. I will always use them for my moves!

Erin Sutter
06:07 23 Feb 21
The best moving company to pick! Very responsive to messages even at the last minute, the crew that moved me were very professional, nice, and made my move super easy and stress free. Wouldn't choose anyone else when hiring movers!

Moriah Morin
12:16 29 Jan 21
Mike, Mike and Brian were the best moving crew we could have asked for. They were polite, helpful above and beyond and made our move effortless. Our possessions were handled with great care. Mark and his company went out of their way to help us at a time of need. I will always be grateful for their kindness and service. I highly recommend them.

Christine Kerr
01:43 28 Jan 21
My husband and I have relocated 18 times now,, both local and long distance, so we are pretty knowledgable when it comes to moving. Over the years we have had moving experiences ranging from amazing to horrendous, borderline criminal with our belongings being held hostage until we paid the company more money. Customer service is always our top priority whether we are moving from CA to NY or from an apartment one block away from our new home within the same town. Accidents are bound to happen, but how the moving company employees handle the situation makes all the difference. Moving is stressful and can be a big expense, but when you are working with a great team of movers, the level of stress is reduced and the move will run smoothly. It is infuriating to watch your possessions mishandled and see that the movers couldn't care less.Typically, we use a full service mover to pack an entire house full of items and deliver to our final destination. For our most recent relocation we rented a truck back in the Fall for the first trip of two trips. We loaded and unloaded the truck ourselves. This week we rented another truck to complete the transfer of our household items to Texas. After making the drive from Southern Florida to Corpus Christi with the rental truck, Mark's team of guys helped us unload the 26ft truck into a storage unit. It was a last minute decision to hire movers to help us and I didn't have a lot of time to do much research before choosing Above All The Rest Moving. The 3 guys, "gentlemen", actually, were polite, courteous and efficient. They took great care with our personal belongings and didn't waste any time getting the truck unloaded and carefully packing the storage unit with everything.If you are reading this review and looking to contract with a moving company in the Corpus Christi area, I would have no hesitation in recommending Above All The Rest Moving. You will not be disappointed!

Barbara Wiseman
22:40 24 Jan 21

Darla Winship
18:41 29 Dec 20
Your company was referred to me by a friend, and now I know why! Your crew was on time and ready to go ! They wrapped every piece of furniture carefully, and reassembled it for me. They are courteous, professional, and had the whole job done quickly. I am very happy with your company and will definitely refer you.

Marcia LEWANDOS
12:27 15 Dec 20
I highly recommend Mark and Above All The Rest Movers. They were fast, careful, and responsible with all my stuff. They got me moved out and into my house quick. As well as fitting me into their busy schedule with just a days notice. Thanks guys, I will definitely be using them again!

Thank You Andrew, Mark, Mathew Luke John lol sorry guys I can't remember all your names! I used Above All The Rest in 2 moving occasions. Both times I received a great response time. I was able to schedule 3-4 guys almost immediately. All the guys are very professional and fast, friendly, hard working men. Thank you so much for making my move so easy! I certainly would recommend you to my customers at Clayton Homes Corpus Christi as well!

GlowinbyGlo
16:39 06 Nov 20

Robert Jennings
20:40 21 Oct 20
The movers were EXCELLENT. (Fast, efficient, knowledgeable and friendly.) There was some confusion on the billing. Get confirmation first.

Linda Sullivan
03:33 01 Oct 20
Great experience with Bryan and Luis!! Best move experience by far. Moved us from a 3rd floor apartment to a house in less than 5 hours with only 2 movers!!! Better than 361 movers who took over 8 hours with 3 people!!! Would definitely recommend ABOVE ALL THE REST MOVERS!!! 5 stars all around!!! 👏👏👏👏

Valerie Ortiz
23:21 29 Sep 20
Mark and his crew are so helpful and professional and always get the job done fast and right!

Marie Rivera
23:30 23 Sep 20
Look no further. Good company. I was afraid a bunch of junkies might show up. Instead, it was great guys that were a pleasure to be around. Very professional.


Johnny Hasserodt
01:59 21 Sep 20

Jeri Sotomayor
03:36 16 Sep 20
Excellent service, were able to show up within 30 minutes WITHOUT an appointment. These guys know their stuff! This is my second experience with this company. I'm more than happy. Great prices.

Djazzariah Floflo
22:18 03 Sep 20
Bryan, Junior, and Lewis did a great job. Would recommend to friends. God bless!

Michael Cisneros
01:51 02 Sep 20
We would like to recommend Mark Morin and his crew for any of your moving needs! Mark and Lloyd did an excellent job with our move yesterday! Thank you all very much for making our moving day easier on us! 😊

Delia Ramirez Serrato
14:29 30 Aug 20

Heather Whitfield
01:44 22 Aug 20
They were an amazing crew, really polite, and they took a lot of care of our stuff. They're the ones to go to for moving!

Elisa Robinson
21:36 14 Aug 20
Very polite organized and helpful. Definitely didn't expect to be taken care of so well but they will definitely be receiving my business again one day.

Tiffany Cole
04:29 13 Aug 20
Professional owner and the guys that came to move. Will recommend to everyone. Fair pricing and straight forward. On time as scheduled and went right to work immediately. Thank you

Very Good! Highly recommend for those moving! Took care of heavy furniture with no issue!

Mark and his crew were amazing during our recent move. He was very flexible with a crazy, short closing date after the sale of our home in Corpus Christi. We had to use their services to pack our belongings as well as move them. They treated our things with respect, and they were wrapped and packaged safely. Not one piece of our furniture was damaged. His crew is very polite, and we enjoyed working with Mark and his guys. We have already used their services again to rearrange some furniture and move some items to a storage unit a few days after the major move.

Dee Jackson
14:19 03 Jul 20
Mark was very professional and accommodating. Due to issues with my closing, I canceled and then had to reschedule for the same day I had canceled. He managed to fit me in and sent 3 movers who did an awesome job. I have used movers several times and the experience and price were excellent with this company. I highly recommend them.

Angie Garcia
23:20 19 Jun 20
Contacted Above All The Rest for a move from one 3rd floor apartment to another. 3 man crew showed up bright and early and got me all moved in in no time! They were so friendly and did such a great job! I can't remember the names of the 3 guys that helped me out but they were so nice and helpful. Took great care of all my things. Would definitely use this company again and recommend to anyone that needed movers.

Katy Nance
14:14 01 Jun 20
Hello Mr. Mark,I spoke with my friend Beverly and we both agree YOUR COMPANY'S PERFORMANCE IS TRULY ABOVE ALL THE REST OF THE MOVING COMPANIES WE HAVE USE. The three guys were absolute TEAM PLAYERS. It was breath taking as if I was watching a live professional performance at the theater. These guys worked in perfect harmony and their spoken words were magical as they maneuvered my 8 foot sofa up three flights of a very narrow and winding stairwell today. This feat was previously tried the day before and was unsuccessful by two delivery guys from Furniture Row. Live performances are special little treats we all stop to enjoy from time to time. Thank you for a very MOVING experience, JANET

Janet Wright-Santos
00:19 30 May 20
Mark and his team are awesome. They made the move so simple and stress free. They are the team to hire for your next move!!

Michael Hernandez
16:22 29 May 20
Mark and his team are AMAZING! They were so much fun and very professional. They took great care of all of my belongings and went above and beyond in making sure everything was wrapped well and didn't rush! They were sure to do whatever they could to make my move as easy as possible on me! I highly recommend them for your moving needs! Great value too!

Tori Preece
02:04 28 May 20
Today Brian, Daniel, and Marcelo moved me and my family from a 2nd floor apartment to our new apartment. In addition they also unloaded a 15ft uhaul from our storage. They were on time, courteous, and very professional. Best of all they were fast. if they are examples of the type workers that are employed by Above all the rest moving then i would highly recommend them to all my friends family

Cody Mulloy
02:05 27 May 20
This is my 5 star review that I also posted on all military spouse group pages I've been a part of:I wanted to share a moving company with you that I can't say enough positive things about in case you're considering using non-Navy movers. We have used Mark Morin's Above All the Rest Moving Co (based in Corpus Christi) for the last three moves and LOVE this company. Mark Morin, the owner is incredibly easy to work with, a man of integrity, honesty, and charges a very fair rate. He and his crew have broken ZERO of our belongings. No damages and no missing items. We even trusted them to pack our house without us there during this pandemic and place things in storage during a deployment....yes, that's how much we trust Above All the Rest. I highly recommend them- he didn't ask me to write this recommendation- I just really care about my Navy family not having a headache over PCSing and I want to bless his business by sharing. Mark and his crew will travel to wherever you are in the country to move your stuff elsewhere, so don't worry if you're not Texas-based. Happy PCS season... it will be if you use Above All the Rest!

Carolyn Thomas
20:29 23 Apr 20
These guys went far and beyond and were very professional. I am very happy with them!

Gloria Martinez
18:50 23 Apr 20
Amazing moving company! Honest, hard workers and value your belongings. I had Josh, Bryan and Santos and couldn't be happier with their professionalism and work.

Matthew Lemke
22:38 28 Mar 20
My move was so effortless and the movers Mark assigned to help with my move were very professional, efficient and all about getting the job done perfectly! Thank you all for making a stressful move go much smoother than expected!

Candy Reed
01:45 26 Mar 20
Andrew, Josh & Julius were the best movers I've ever hired. Thanks guy. Really appreciate the hard work

Robert Powers
01:23 21 Mar 20
I want to say. We have had alot of movers in the past but your movers have been the best movers we have ever had experience with. They all worked well together and never upset with one another. We loved Lloyd and Rene's professional mannerism and especially Lloyd's love and kindness towards our children who got in the way but your guys never got upset w them. We had 4 of the best guys show up and do an outstanding job! I'm sorry I forgot everyone's name we but thank you all from the bottom of my ❤️

Pamela Mayorga
13:23 05 Mar 20
Mark is a good mover with good movers...Real movers know the difference!

Potent Easide
23:02 01 Feb 20
These guys were the best!!! My auntie recently lost her best friend who was living in Long Beach, California. Her bf's sister and her had no idea how they were going to bring a house full of furniture to Texas. I gave her Marks info and the rest is history!!! Mark and his crew made it happen. My auntie and the family were so pleased on how well the move went. Thank you Mark so much for making what was a difficult time for them into a smooth process:) I will definitely be recommending y'all to family and friends:) Thanks again for the great experience!!

cindie deleon
17:44 28 Jan 20
I highly recommend Above All The Rest. I do not remember the 3 young men's names but they were very polite, hard working, very careful and fast doing our move. Their prices are very good. Thank you for all your hard work.

Yvonne Heard
20:01 25 Jan 20
Hired Above All the Rest Movers & then again six months laterCalled ahead Arrives on timeFelt very comfortable w/employees viewing my belongingsObviously employees r screened n not allowed to look/act like hoodlumsTrained moversTaped, tied, reinforced & packedKept busy No unnecessary breaksHandled china & crystal w/TLCUnpacked w/TLCDid not leave til I was satisfiedAttention to detailNo surprise fees or hidden costsWill use again Highly recommendSave time! Hire NOW!

Ruth Lipko
16:20 13 Nov 19
The movers were affordable, punctual and friendly. I was very pleased and impressed with their service from beginning to end. This has honestly been the most pleasant and least stressful move I've had. Thank you so much! I will definitely be recommending this company and utilizing you all again in my next move.

Tania Fuentes
21:21 11 Nov 19
The crew was professional, personable and fast with packing and moving our stuff from our townhouse apartment to our new house!They took care of everything for meHIGHLY recommend.

Amber Sullivan
18:23 23 Oct 19

Mark and his team are amazing! They went above and beyond to get us moved quickly into our new home. The crew was the most detail oriented crew I have ever worked with, and we have moved a lot with the military. They wrapped EVERYTHING in moving blankets and packed the truck so tight, nothing was damaged! We also had some pretty heavy items, and not one person complained. I can't recommend them enough!

Kevin Zwerneman
13:59 25 Sep 19
Josh, Chris, and Luis were awesome. Finished moving us in less than 3 hours. Would recommend them and use them again.

Robert Salinas
18:38 13 Sep 19
These guys are "Above All The Rest" in moving! I called this morning and Mark gave me the price with no hidden costs. The guys had my things loaded and unloaded in 1 hour! They came within 3 hours after I called . The guys were also very friendly and efficient. I'm picky and high maintenance as my coworker told me today so there you go!

Sonya Sharron
21:06 26 Aug 19
Quick and professional. Stayed late to make the job happen. Would definitely use them again. Go Cowboys.

Best moving service I've ever used. Josh and Bryan were excellent, fun, and very protective of my possessions. I would highly recommend using this company

Jesse Sukup
00:53 14 Aug 19

Kristofer Morgan
20:49 11 Aug 19
Just moved from Corpus Christi to Manhattan and the guys couldn't be more awesome. This was my second move and I was not let down. Thanks yall!

Courtne Orona
20:19 25 Jul 19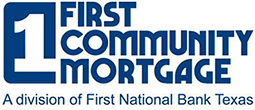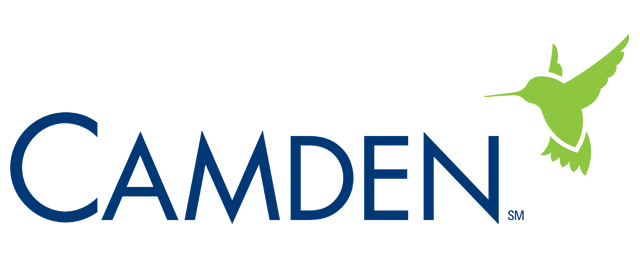 Business Hours
Mon – Fri: 8am – 11pm
9am – 1pm: Sunday
What we Do
Local Moving
Long Distance Moving
State-wide Moving
Cross-country Moving
Corporate Apartment Moving
Loading & Unloading
Rental Truck Driving Services
PODS and ABF