Movers in Corpus Christi
Local Movers
Corpus Christi Local Movers for Your House or Apartment
You've found the perfect new home for yourself and your family and are ready to move. Or maybe you've just accepted a new job and need to relocate – across town, across the state, or cross country – for work. All your things need to be packed and transported safely and efficiently.
Trusted Military Movers
We make it our priority to provide the same trustworthy, efficient moving services to government officials and armed services members. Above All The Rest Moving has  answered the needs of any military move.
Resources For Your Home or Apartment Move
Whether you're moving across town or long-distance, there's plenty to do before the moving trucks arrive. Preparation is key to your successful move. From moving plants to moving pets… from holding a moving sale to turning utilities on or off… we offer clear, practical advice to help you get ready for the move.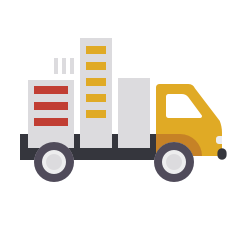 Your best move? Call the expert home movers.
Customers have trusted the Corpus Christi packers and movers at Above All The Rest Moving to make moving as easy as possible. We know every family is different, so we offer a choice of moving services, with solutions for every type of move. From A to Z, count on us for anything you may need to make your move successful.
What We Offer
We'll Provide Stress-Free Residential Moves
It's not unusual to feel anxious when you move. Above All The Rest Moving provides experienced residential movers to help you. We bring the dedication and know-how to make moving easier for you, which is why thousands of families have entrusted our packers and movers to take them home. We can help you move down the street, to another city in Texas, another state, and even across the country.
Simply start here with a free moving quote from our Corpus Christi home and apartment movers. Or contact us today and let us answer your questions. We're here to help!
Get in Touch
(361) 728-2857
Business Hours
Mon – Fri: 8am – 11pm
9am – 1pm: Sunday
What we Do
Local Moving
Long Distance Moving
State-wide Moving
Cross-country Moving
Corporate Apartment Moving
Loading & Unloading
Rental Truck Driving Services
PODS and ABF